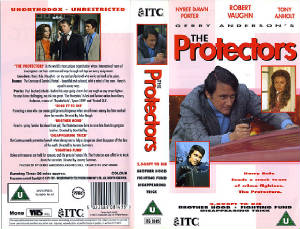 Evidently there was a video tape release of the series in the 90s in the UK. I believe it's been released on DVD since.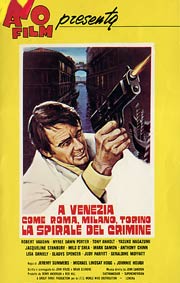 This is an italian feature film release of several Protectors episodes includeing 2000 ft to Die, A Case for the Right, Fighting Fund, Goodbye George, Decoy and Lena. Yes it was released in theatres. The UFO features were popular there but this was the only Protectors one.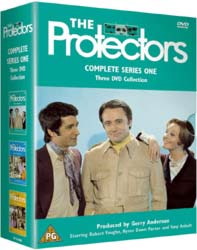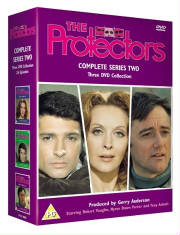 As I suspected, the whole series was released on two first and second season box sets in the UK. Before the US actually.